This vintage Reymers Blennd syrup line glass has an applied color label with yellow printing. Reymers Blennd is a refreshing concentrate for lemonade.
Established in 1846, Reymers, a confectionery supplier and candy maker from Pittsburgh, PA was know as "That Good Pittsburgh Candy". It later manufactured mixers for drinks, sold retail and supplied bars. Reymers Blennd was a drink mix used for both alcoholic and non-alcoholic drinks.
Originally developed by E.W. Keagy in 1947, the rights were sold to Reymer's and HJ Heinz.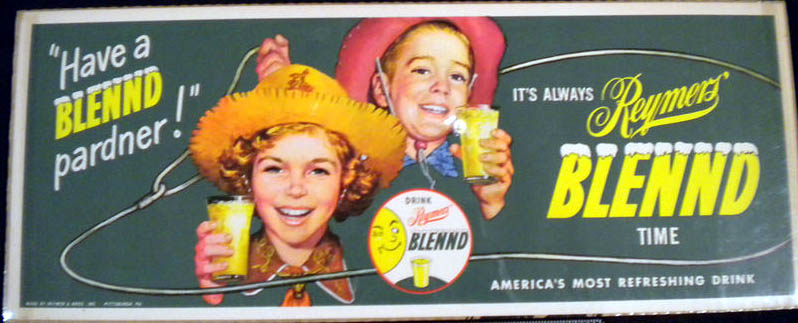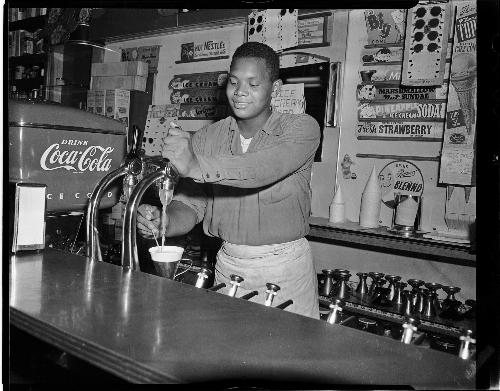 0122121934