Syrup Line Soda Fountain Glasses

There were hundreds of different brands and styles of soda fountain glasses and paper cups made in the early days. When the majority
of soda was sold at fountains almost every brand had their own glass to serve it in. Many of the earlier soda glasses didnít have syrup lines
because the syrup was added from a syrup bottle that had a measuring cap. That way they could get pretty good estimate of the amount of syrup they were putting in the drinks. There was a variation depending on the server. Coke was pretty picky about having their drinks all taste the same so they were among the first, if not the first, to have a syrup line on their glasses. Later, fountain dispensers did this automatically.

By far Coca-Cola has the most styles, after all they have been serving Coke at fountains since the late 1800ís. Some are fairly common, while others are extremely rare and very expensive. Pepsi is not far behind Coke with many to choose from. Hundreds of other brandscan be found including but not limited to Mission, Cheer Up, Double Cola, Canada Dry, Nesbitts, Orange Crush, Wink, Seven Up, Dadís, Klee Ko, Whistle, Vernors, Major Cola, Fanta, Squirt, Hires, Nu Grape, Bubble Up and many more.
There are also many glasses from restaurants like Howard Johnsonís, Friendlys, Steak & Shake and an endless variety of local
restaurants and eateries from all over the country. Most of the above can be said about paper cups as well. The big difference is
that most paper cups where thrown out after use making older ones hard to find.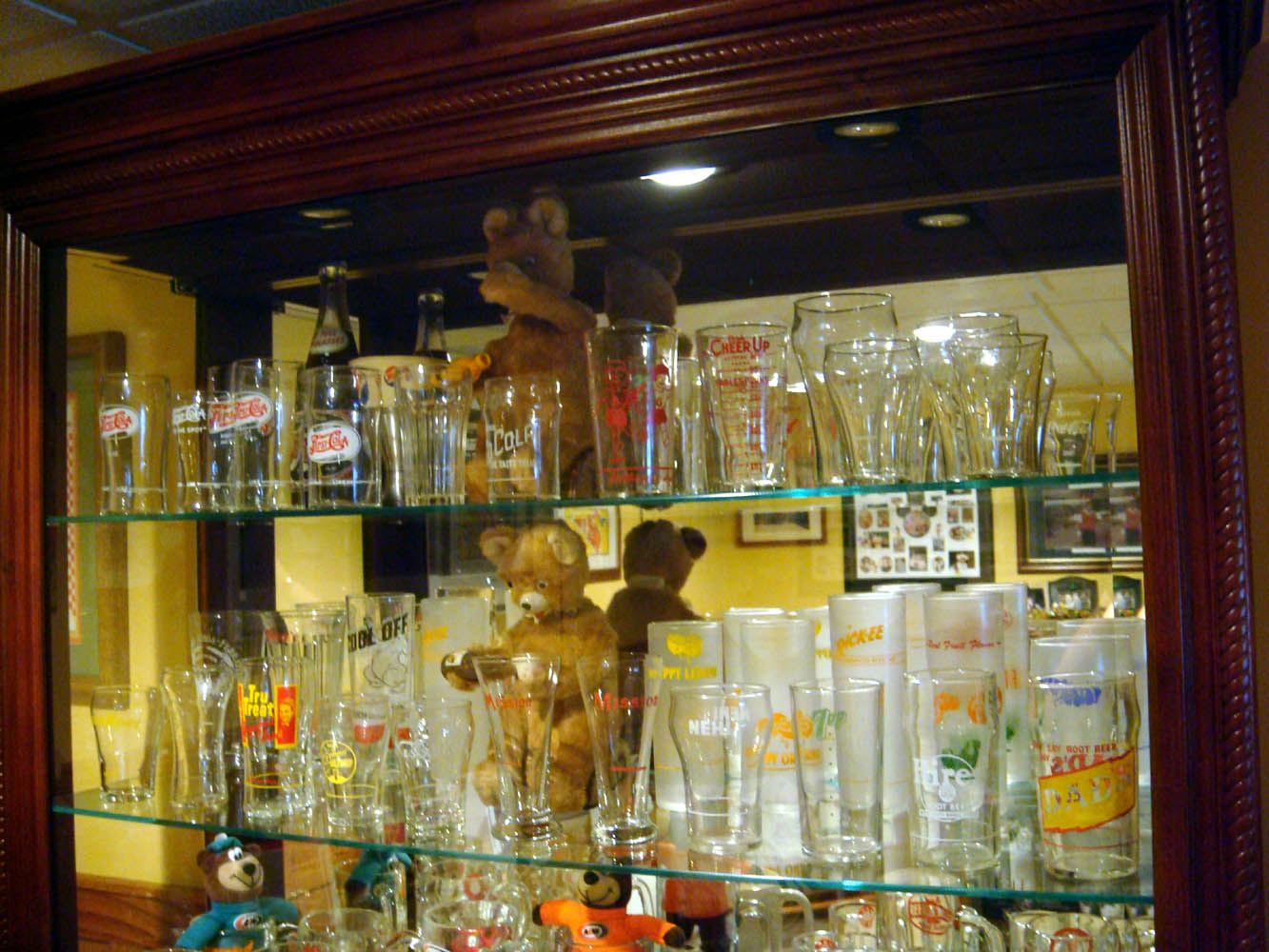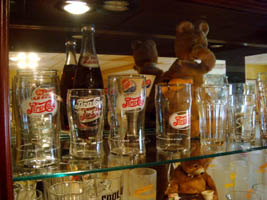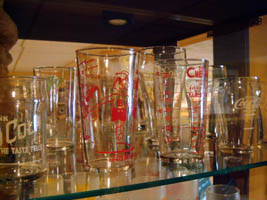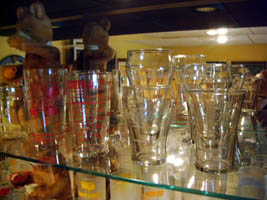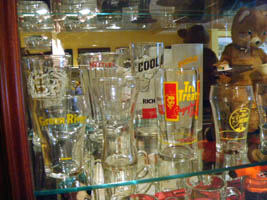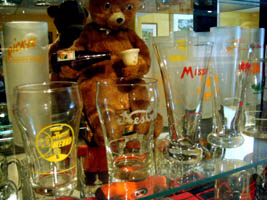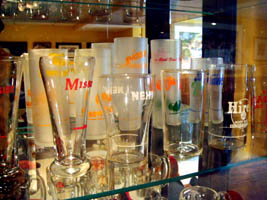 Coca-Cola Syrup Line Glasses Advertisements
Syrup Line Glasses
Allen's
Advertisement
Advertisement
Arby's
Artic Root Beer
Astra
B-1 Lemon Lime Soda
Big Five
Bireley's
Blackman's Fruitee
Bludwine
Brigham's

Brix
Bubble Up
Canada Dry
Cas-Cola
Cheer Up
Churchills
Classic
Coke

1900
History of this glass

1900

1912
Advertisement

1912

1913





1920's

1940's

1940's

1970's

Current
Cordola
Country Chicken
Dad's


Dodger
Dr. Browns
Dr. Pepper
Emerson's Julep
Fizz-Up
Fox's Cherry
Fros-Tee
Goldenmoon


Green River


Hires
Howard Johnson
Indian Queen
Ju'cy
Junior's Egg Cream
Julep
Julep
Koedinger's
Kola Mint
Lyons
MAH-TAY
Margo
Mayborn Orange True
Mission
Miss Martin's
Moonshine
Moxie
Mr. Nibbs
Nehi
Nesbitt's
Nestle's
Nippy Lemon
Nutri Cola
NYECO
Orange-Crush
Peoples Drug Store
Pepsi
Pixie-Dixon
Advertisement
Pur-Ox
Reymers Blennd


Richardson
Richardson's
Liberty
Rick-EE


Rickey
Royal Rich
Sealtest
Seven-Up
Skinner's
Sinalco
Sno-Rikey
So Cola
Stillicious


Sunlife
Tru-Treat
U-bet

WE
Well Made
Western Cola
No Picture